---
RELIEVE SORE & TIGHT MUSCLES WITH A POWERFUL JAPANESE SHIATSU MASSAGE.
SAY BYE BYE TO BACK AND NECK SORENESS 😁👋

RELEASE STRESS, TENSION & TIGHT MUSCLES
Massage is one of the most effective ways to release a long, hard day that's packed with stress, tension, and tight muscles. No need for a masseuse or expensive massage therapy when you can use Dr. Physio™ Pillow Massager to feel fresh even after a long day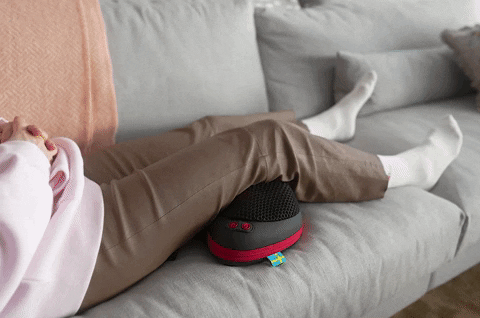 RELIEVE YOUR NECK, BACK, OR SCIATIC PAIN INSTANTLY
You can't put a price on good health. We know that your muscle pain can be very annoying. Even daily tasks can become so much harder having constant pain in your muscles. But no more! Dr. Physio™ Pillow Massager will relax your muscles and relieves you from the pain.
HEATS UP FOR MORE RELAXATION
Dr. Physio™ Pillow Massager, with a proprietary infrared heating feature, simulates a deep tissue massage and provides gentle warmth to comfort tired muscles, relieve aches thoroughly and promote blood circulation. Advanced Heating function soothes aching muscles.
PERFECT FOR HOME OR CAR
With the adjustable straps you can fasten this massage pillow on the car seat or chair and enjoy a comfortable massage wherever you are. It comes with home and car adapters.
Package Includes:
1 x Dr. Physio™ Pillow Massager with Heat
1 x Wall Adapter
1 x DC Car Adapter